Figure 1: Mural: Massacre of the Innocents by the great master Knox Martin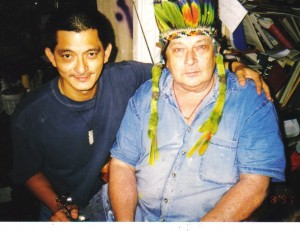 Figure 2:   The Alpha Seer and the great Knox Martin

FOLKS:
THE
GREATEST ALPHA SEER OF ALL TIMES!!!!~ THIS KNOX MARTIN!
THE
ALPHA SEER FORMERLY KNOWN
AS BEN LAU
On Fri, Jun 26, 2009 at 9:59 PM, Knox
<knox@nyc.rr.com>
wrote:
DEAREST BEN
WHAT IS THIS?
I PICKED UP
YOU HAD HIP SURGERY. HAVE YOU RECOVERED SINCE? ARE YOU OK?
YOUR
CONCERNED OLD FRIEND. MY DEEPEST LOVE TO YOU!   KNOX
Average Rating:
4.5
out of
5
based on
160
user reviews.